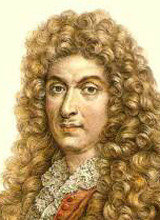 Musicians have their own instruments. Conductors also have their own tools but these tools don't emit noise. Conductors don't need these tools if they chose not to use them. Their tools are batons.
Today's batons became spread between 1810 and 1840 when it was early Romanticism period. German composer Fanny Mendelssohn is known to have played a huge role in the distribution of baton. If a conductor uses a baton, musicians can see the conductors' instructing of beats and dynamic marks under dim lightings. However, some conductors don't use batons saying they cannot vitalize the fingers' detailed expressions. Valery Gergiev, director of Mariinsky Theater and senior conductor for London Symphony Orchestra, is famous for conducting with a baton as small as a toothpick.
Then again, batons were used in the Baroque Age, far before the Romanticism Age. Back then, the orchestra's ensemble wasn't as sophisticated and so it was a huge task for orchestras to make sure the beats don't become estranged. Thus conductors tried to ensure regular beats by pounding a big and heavy wooden bars on the ground. Due to this, a famous accident happened in the music history.
In 1687, Jean-Baptiste Lully, a French court musician in the era of King Louis XIV, was conducting his Te Deum when he stubbed his toe with the baton. The wound festered, which led to blood poisoning, and the pioneer of French classical opera and ballet lost his life.
Just 30 years ago, people didn't have much chance to listen to music prior of Bach and Handel's. However, digitalization has paved a way to rediscover unique characteristics of the early and mid-Baroque era of various countries, and Lully's various albums including Te Deum are now available. Wednesday marks 330 years of the death of the French composer.
gustav@donga.com