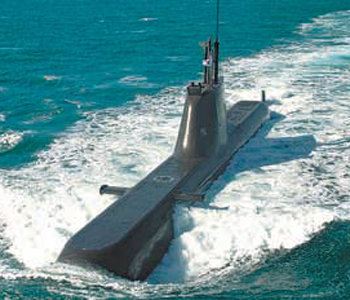 Patriot martyr Ryu Gwan-sun who led the March 1 Independence Movement will be reborn as a guardian of the sea around Korea.
Korean Navy is building a submarine named after the young martyr who fought for independence during Japan's colonial rule and died by the Japanese police in 1919. At the policy meeting to give a name to the new vessel, the Navy said on Sunday that the 1,800-ton submarine to be launched at the end of April was given with the name of "Ryu Gwan-sun." This is the first time in the 70-year-old history of the Korean Navy to give a woman's name to a vessel.
A navy official said, "As this year marks the 70th anniversary of Korea's independence from the Japanese colonial rule and the 95th anniversary of the martyr's death, the new submarine is named after Ryu to memorize her patriotism." The official ceremony to announce the submarine's name of "Ryu Gwan-sun" will be held at the launching ceremony.
The Ryu Gwan-sun submarine, currently being built by Daewoo Shipbuilding & Marine, will be launched to take the sea at the end of April and delivered to the Navy in November 2016 after test-runs.
The 1,800-ton submarine is the biggest scale among submarines owned by the Korean Navy. The submarine can perform an operation for two weeks at maximum under water. The Haeseong-3, a submarine launched anti-ship cruise missile with the maximum range of 1,000 kilometers, which enables accurate strike on ground targets, is deployed on the submarine Ryu Gwan-sun.
neone@donga.com