Presidential briefing on creative economy
Presidential briefing on creative economy
Posted February. 18, 2014 04:22,
Updated January. 01, 1970 09:00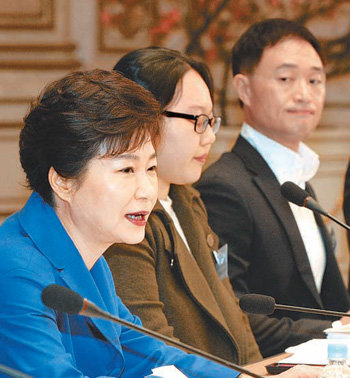 President Park Geun-hye delivers an opening speech at a briefing on new year's work plan in the creative economy field held at the guest house in the presidential office on Monday. Attendees included producer Kim Young-hee (right) who recently submitted an application in public recruitment of MBC's new president.