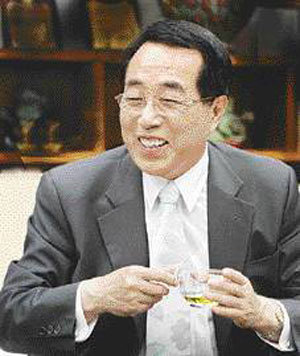 "We are a World Cultural Heritage city. Of course it will be an international competition."
Baek Sang-seung is the mayor of Gyeongju. On June 12, he stated, "The Gyeongju Open Marathon is now an international event, so this fall will be a very special season for Gyeongju." He added, "[I] can already imagine the elite athletes and recreational runners from all over the country running here in Gyeongju."
Baek emphasized that the Gyeongju Open Marathon going global is not "new" but a "revival."
From 1994 to 1997, the Gyeongju marathon was an international competition. In 1998 and 1999, with the foreign exchange crisis, the marathon became a national one. The following year, an international race opened in Seoul and the Gyeongju marathon became a recreational event.
Baek expressed his hopes with the coming international marathon. A global athletics event opening will bring "enthusiastic confidence" to a small city.
He continued, "The Gyeongju Open Marathon opened the gateway to recreational marathons in Korea, and is already considered a competition with tradition and high standards."
"The globalization of the Gyeongju Open Marathon is an opportunity to open the world's eyes to Gyeongju's historic culture and its ability to cater to sports," he also added proudly.
Baek surmises that the revival of the marathon as a global event is only the beginning. He hopes that the Gyeongju International Marathon will become a sports event aiding in the development of the city by 2010, and become a "future addition to globally-renowned competitions, such as the annual New York Marathon, every November."
According to the Gyeongju major, there are over 35,000 runners from 100 nations who participate in the New York Marathon and approximately four million people who come to watch, contributing to revenue of over $100 million.
Baek hopes that "the Gyeongju Marathon will be the devoted son who brings recognition to his father, the historic city of Gyeongju."
boriam@donga.com