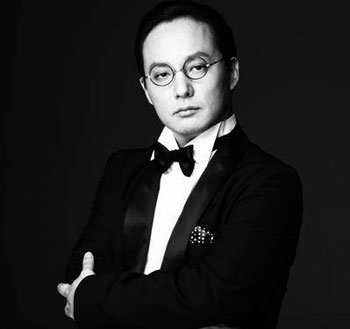 Shin Hae-chul, a 39-year-old singer who led Korean rock in the 1990s, announced his plan to release a solo jazz album. This will be his first solo album in eight years and a definite challenge. Thanks to his unique charisma, he could earn nicknames like "the prince of darkness," or "the cult founder." However, they are all somewhat closely related to rock.
Fans are sharply divided over his new adventure in Jazz. While some are applauding to his adventure, some are urging Shin to return to rock. However, it is not first time for Shin to sing jazz. He sang the jazz song titled The Last Romanticist as a guest singer ten years ago for the 3rd album of the music group Toy.
Jazz aficionados are welcoming his decision, saying Shin has been recently showing many different dimensions. Shin participated and won the highest award in the Youth Music Festival in 1998 as a member of the group, An Endless Track. He became a serious rocker with Next`s second album in 1994. Shin began to command the audiences with his razor-sharp charisma which seldom showed the soft side of him. However, he has been recently trying to show a gentle side of him instead of the charisma since starring in entertainment television programs like the recent sitcom, Hello Francesca.
"Shin who will soon turn 40 seems to have diversified his interests apart from rock. By doing so, he has both something to gain and lose, but it is good to see that he pursues diversity," a singer said. However, there are quite a few number of fans who are upset by his jazz album. They say that Shin is losing his charisma because of his frequent appearance in entertainment shows and inappropriate behavior. They argue that it is time for Shin to return to rock rather than challenging new things. "Shin Hae-chul is the symbol of the Korean rock music in the 1990s and I want him to continue to remain as the symbol."
In this regard, Shin said, "The relations between rock bands and fans are like those of close friends overseas. Fans still greet them even after 10 or 20 years. But in Korea, fans want celebrities to show what they want to see from them because Korean fans believe the stars have become successful because of them. "
"
bsism@donga.com