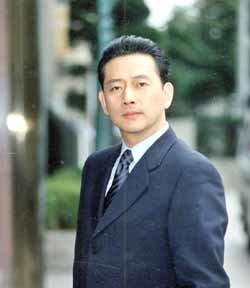 Chun Kwang-Ryul, hero of the hugely popular drama "Hur Chun," was cast as Im Sang-Ok, lead character in the upcoming historical drama "Sangdo." MBC will air the series to celebrate the 30th anniversary of its founding. Chun, who played the title character in "Hur Chun," switches occupations from doctor to merchant prince for the show, which is set during the Choson Dynasty. "Sangdo" is an adaptation of a novel of the same name by Cho In-Ho.
Producer Lee Byung-Hoon and scripter Choi Wan-Kyu, both of whom helped make last year`s "Hur Chun," will begin to produce "Sangdo" from August.
Lee Sun-Jae, a leading actor who played the role of Yoo Eui-Tae, Hur Chun`s teacher, was cast as a business magnate who engages in heated business competition with Im Sang-Ok.
digana@donga.com