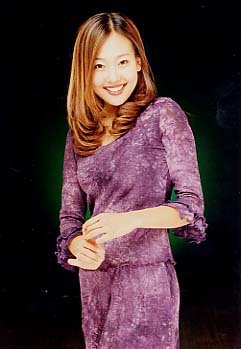 "The shooting continues until 3 a.m. and I have interviews on Sundays. It is too difficult for me," said 20-year-old actress So Yu-jin, who awoke one morning and found herself famous.
So, who is enjoying explosive popularity after her recent stint on the TV drama, "Rookie," began to complain, "I just want to sleep," as soon as this reporter met her.
Apparently she wasn`t bluffing, judging from her bloodshot eyes and sallow face. She has been acting in TV dramas for only six months. "Rookie" which ended last week, was the first show in which she was given a major role. She is the first to admit that she is also a "know-nothing" rookie.
So has been in a rush these days, as if 24 hours a day are not enough for her. She was cast as the heroine, Ma Si-Ne in the MBS miniseries "Tasteful Proposal of Marriage," which began Wednesday. Since Feb. 1, she has been the MC of iTV`s "Music Box."
These two programs are enough to keep a rookie actress busy, but she also has been flooded with offers to appear in various entertainment programs. Program directors cannot get enough of this "born entertainer," armed with boldness, sauciness and sociability.
Adding to her busy schedule is a flurry of requests for interviews after being named the "most promising star" in the first half of the year.
Drama directors say that So has an attractiveness that they cannot find in other actresses.
"On the whole, female stars convey a mysterious image, as if they were princesses, but I do not feel such a distance from her. She makes me feel as comfortable as one of my classmates from my high school days," said a KBS drama director. "Her strong point is that she is so friendly and fresh, making anyone who sees her for the first time want to talk to her."
So first attracted the attention of the broadcasting world when she worked as a reporter last year on SBS TV`s "In Search of the Best."
Appearing in a series on the food culture of Southeast Asian countries with comedian Kim Kyong-Sik, So won renown for never hesitating to eat snake or even bat. Her "courage" earned her the nickname "bizarre girl."
So`s goal is to become a drama professor. She said being an entertainer is one step on the road to realizing her dream. The young star plans to go abroad to study once she earns enough money through her broadcasting activities.