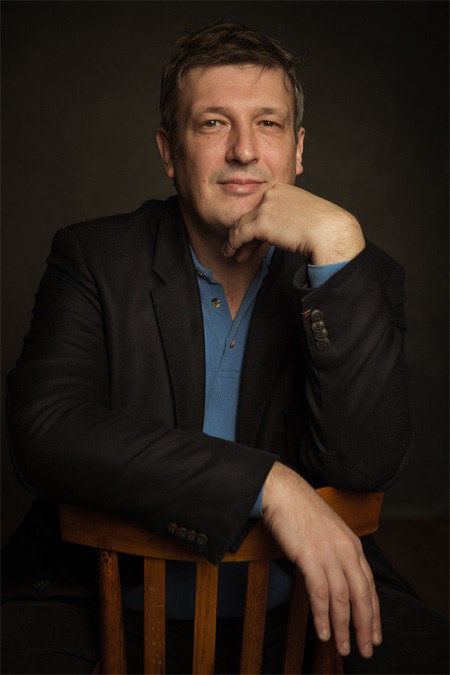 Acclaimed Russian pianist Boris Berezovsky (48), known as "lion on keyboard" and "Russian brown bear" among music fans, will have his solo recital at the Concert Hall in the Seoul Arts Center on May 16, after his last solo concert in Korea seven years ago. In an email interview with the Dong-A Ilbo, Berezovsky said that he vividly remembers the incident, which occurred in 2009.
"About once a year, piano strings are cut out of a piano. I continue playing the piano on the stage because I want to keep the vibe going in the hall," Berezovsky said. "Other players may have different strategies to deal with such incident on the stage."
Berezovsky first made his name in the music world after winning the gold medal at the 1990 International Tchaikovsky Competition. He received the 2007 International Piano Award from the world-renowned International Piano in Britain. He has been playing the piano and meeting with global classical fans across the world.
Berezovsky originally planned to meet Korean fans in 2016. However, his solo concert was cancelled due to his health issues. "My health is improving, and I would like to meet Korean fans," he said. "I am deeply regretful for the cancellation of my concert last year."
The 190-centimeter-tall pianist is famous for his powerful piano solo. He has the stamina to play long hours without being exhausted, but his sophisticated and mastery technique at the piano is also remarkable.
"My powerful and energetic performance is one of my advantages," Berezovsky said. "Styles will change naturally as I am getting older. But I hope that I will still play the piano powerfully after I reach 70."
"I do not like people calling me a brown bear or a lion. They are scary, but I am not," he said with laughter.
For the upcoming recital in Korea, Berezovsky's program will include Chopin's four Impromptus and ballade, which will showcase his emotional side. Scarlatti's five piano sonatas will invite audience to the Baroque period. Berezovsky will also perform Petrushka by Stravinsky and exhibit his level of technique.
Dong-Wook Kim creating@donga.com