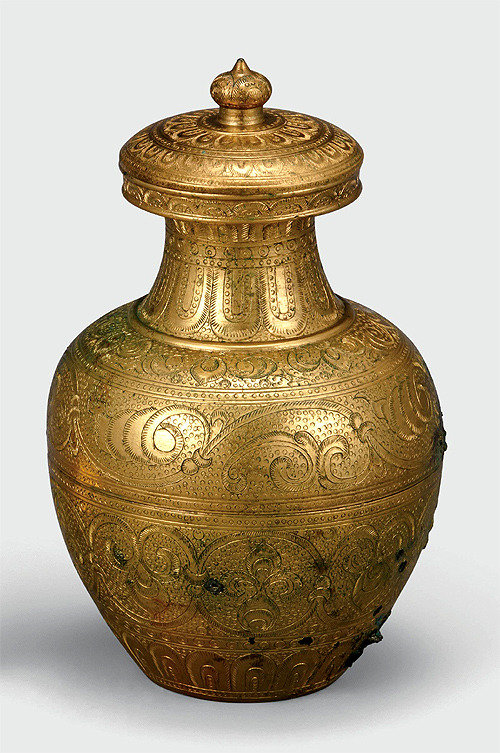 A special exhibition on Baekje will be held for the first time in Gyeongju, the capital city of thousand years.
The Gyeongju National Museum is currently opening "Baekje, Historic Area of World Heritage" in commemoration of the inscription on UNESCO's World Heritage List in 2015. The exhibition comes as a meaningful event, shedding light on Baekje, the arch rival of Shilla at Seorabeol, the heart of Gyeongju.
The exhibition will cover the 200 turbulent years of Baekje, from the continuous transfers of capital to Woongjin (currently Gongju, 475 A.D.) and Savi (currently Buyeo, 538 A.D.), to the fall of the nation (660 A.D.) and its national reconstruction (663 A.D.). While the main theme for the special exhibition on Baekje held at National Museum of Korea in Seoul was about its capital city, temples, and kings' tombs, the recent exhibition will focus on the eight historic sites of Baekje, including Gongju, Buyeo and Iksan. In particular, visitors will be welcomed by a special corner which makes comparison of the cultural differences between Baekje and Shilla, given its venue held at Wanggyeong, Shilla.
The most famous cultural exchange between the two countries is the Baekje craftsman Abi's contributions when constructing the grand Hwangnyongsa Temple in 643 A.D. His contributions have also been recorded in the "Zhou version of Hwangnyongsa Temple," written during the remodeling of the temple in 872 A.D.
The architectural styles of Baekje are also found on the 7th century roof tiles excavated from the Hwangnyongsa Temple remains. Visitors can learn that the excavated accessories of brick pagodas at Songrim Temple in Chilgok County in North Gyeongsang Province, which was created right after the unification of the three nations, were inspired by the silver diadem ornaments of Baekje. Active bilateral exchanges can also be found in the Heritage of the Three States, when the young Seodong, or the 7th century King Mu of Baekje fell in love with Shilla's Princess Seonhwa.
The exhibition will last until May 7 and showcase comparison between the two dynasties, with gilt bronze belt decorations excavated from Hwangnyongsa Temple, golden earrings from Northern mound of the Great tomb of Hwangnam, glass bottles from Mireuksa Temple, diadem and jade ornaments from the Royal Tomb of King Muryeong. For more information, call 054-740-7535.
Sang-Un Kim sukim@donga.com