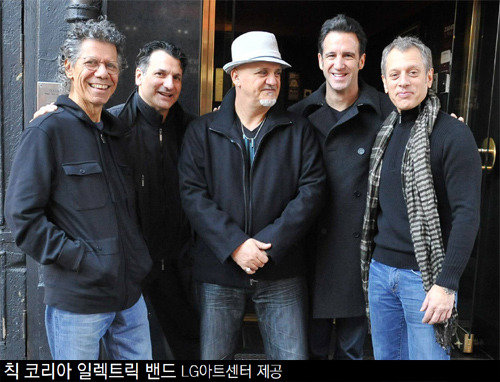 Jazz in spring and autumn is different because even the same music sounds differently. A slightly off-beat rhythm makes your heart flutter, and free melodies rise towards the sun.
No one can break the magic of time. The night of cities is splendid and lonely. The songs of "La Land," the 2017 Academy Awards winner, depict the scenery with notes.
"Kim Joo-hwan Sings La La Land" will explore the music of the musical movie at the West Bridge Live Hall in Mapo, Seoul, at 8 p.m. next Thursday. Jazz singer Kim sings standard jazz with his sweet but firm voice. What would it be like to hear the "City of Stars," "A Lovely Night" and "Start a Fire" that he sings? He will also mix standard jazz music such as "Georgia on My Mind," "Stardust" and "The Nearness of You." It is the first of "The Jazz Bridge," a series of concerts by MM Jazz, a monthly jazz magazine. Hong Chan-mi, a singer from SBS's K-pop Start 6 will collaborate with Kim.
A jazz fusion will also take place at LG Arts Center in Gangnam, Seoul on Wednesday. It is a Korea concert by Chick Corea. It is the first time that Chick Corea, a 76-year-old jazz pianist, visits Korea with the Elektric Band that once dominated GRP, a record label that was famous for jazz in the 1980s and 1990s. It includes famous musicians such as Dave Weckl (drum), John Patitucci (bass guitar), Eric Marienthal (saxophone), and Frank Gambale (guitar). Their sophisticatedly exploding ensemble looks like fast-solved Rubik's Cube.
imi@donga.com