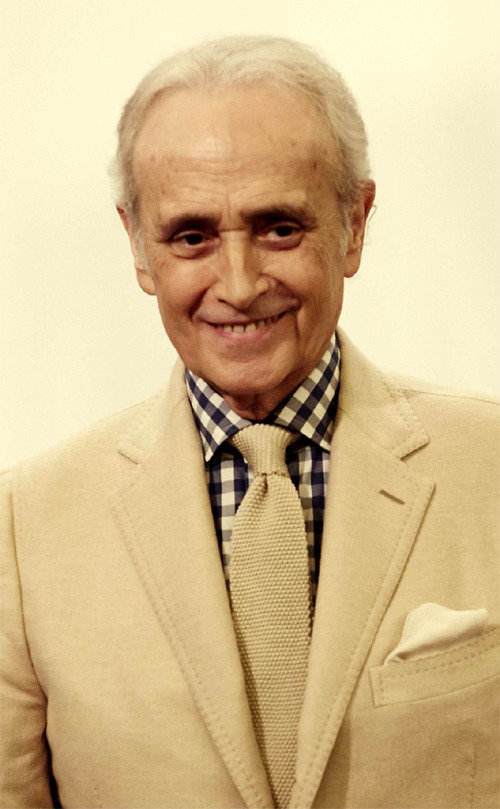 "Seventy? I'm seventeen, haha," legendary Spanish tenor Jose Carreras joked in a press conference in the Four Seasons Hotel in downtown Seoul on Thursday. When his mobile phone rang, he broke the ice, saying, "Is it a call from her or him?" Despite his age, he talked in a powerful voice, making it unbelievable that he is on his last world tour.
He came to Korea in three years for a concert at the Seoul Arts Center at 8 p.m. on Saturday. He had planned two concerts in 2014 but he had to cancel them because he caught cold on the second day. "Looking back, it's regrettable. I have cancelled my concerts only three to four times because I was sick," the tenor said. "I am grateful that I have a chance to have a concert in Korea again."
He is on his last world tour, which started at the beginning of last year, to wrap up 47 years of his music career. Though he said it is his last tour, it does not mean retirement. "My friend Placido Domingo said that he wanted to sing as long as God allows him a voice to sing and I think he is right," he said. "Someday, the time for retirement will come. But it does not mean that I will not be on the stage again. I will keep holding charity concerts for leukemia patients."
After being diagnosed with leukemia in 1987, he was cured from it miraculously and returned to the stage one year later. To help other leukemia patients, he set up the Jose Carreras Leukemia Foundation. He has held charity concerts for the foundation at least 20 times a year.
He visited Korea for the first time in 1976. This time he will showcase various songs on the stage this time. "Every single one of them is historically important to me and I have memories with them," the legendary tenor said. "It is all the more meaningful in that I who came from Catalonia, Spain can sing Grieg's Ich Liebe Dich in my native language."
Dong-Wook Kim creating@donga.com