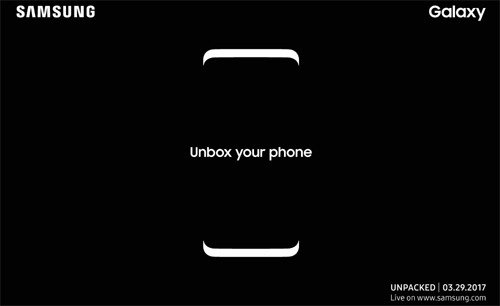 Samsung Electronics held Samsung Press Conference in Catalonia Congress Center in Barcelona, Spain on Sunday and unveiled Galaxy S8 teaser video and invitation letter. Galaxy8 will debut on March 29 in New York. The invitation letter is titled "Unbox your phone," signaling there will be an innovative product that leads consumers think out of the box. Analysts expect the new flagship to embed a full screen where around 90 percent is composed of a display.
Samsung Electronics also showed off new tablet products including Galaxy Tab S3 and Galaxy Book as well as a 5G service product lineup. Galaxy Tab S3 is a slate-form tablet without a keyboard, a 9.7-inch device operating based on an Android operating system. Galaxy Book is a two-in-one product where detachable keyboard is provided and runs on Microsoft's Windows 10. Both models represent Samsung's foray into a market of substitutes of PCs or laptops.
Samsung also offers its stylus S Pen, the key to Galaxy Note products, in both tablets. S Pen offers functions such as enlarging parts users want and selecting parts of a video called "Smart Select." It will also feature "Samsung Flow," a function where contents such as images, videos and documents can be shared by automatically linking smartphones and tablets.
Dong-Il Seo dong@donga.com