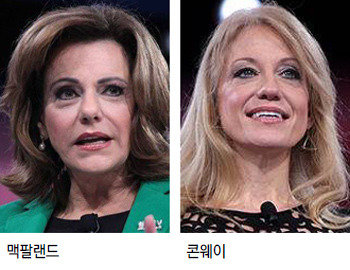 U.S. National Security Adviser Michael Flynn stepped down on an alleged illicit interaction with a top Russian official, and its aftereffects have no signs of abating. U.S. Congress urged a strict investigation to the issue while related allegations are ballooning, with the improper Russia dealings scandal gradually strangling President Donald Trump.
The New York Times quoted an official at the U.S. intelligence authority, saying Tuesday that other Trump camp officials besides Flynn repeatedly contacted Russia's intelligence authorities before and after the U.S. presidential election. According to the New York Times, no details are unveiled but intelligence authorities believe that it is related to election intervention as they contacted Russian officials when suspicions rose of a possible hacking by Russia on the election. Particularly striking is that those in the Trump camp alleged to have contacted Russia include Trump campaign manager Paul Manafort and Trump henchman Roger Stone of the Republican Party. They are all in Trump's inner circle, which means that the possibility that Trump is the behind Russian connection allegations can't be ruled out.
This was identified by the National Security Agency that is in charge of wiretapping for the sake of security purpose, which was notified to the FBI by wiretapping the telephone message between Russian ambassador to the U.S. and Flynn. As Flynn kept on denying lifting Russia sanctions, the Justice Department told the White House on January 26 that Flynn is telling a lie and Russia could blackmail Flynn for his lies based on FBI's study.
Seung-Heon Lee ddr@donga.com