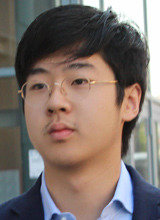 South Korea's spy agency on Wednesday confirmed that the family of Kim Jong Nam, the murdered half-brother of North Korean leader Kim Jong Un, is under the Chinese government's protection.
Lee Byung-ho, director of Seoul's National Intelligence Service, told the National Assembly that Kim Jong Nam's family, including his first son Han Sol, in Macao and his first wife in Beijing are under China's protection.
Kim Han Sol was born in 1995 between Kim Jong Nam and his second wife Ri Hye Kyong and is said to be staying in Macao with his younger sister Sol Hee. Another source said they are being transferred to Beijing under the protection by China's Ministry of State Security. Kim Jong Nam had a younger son between him and his first wife. The two are said to be in Beijing.
Han Sol, who was born in Pyongyang, moved around in Macao and mainland China after his father fell out of the late North Korean leader Kim Jong Il's favor as his successor. Han Sol graduated from Paris Institute of Political Studies' Le Havre campus, before getting admitted to a graduate school of Oxford University in Britain last September. However, he said to have not enrolled.
Han Sol publicly expressed his opposition to the North Korean regime, saying that he preferred democracy. In an October 2012 interview, he called his uncle Kim Jong Un a "dictator."
weappon@donga.com