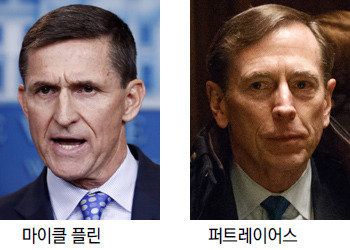 White House National Security Adviser Michael Flynn, a close aide to U.S. President Donald Trump, resigned in a surprise move after 25 days on the job due to his suspected inappropriate contact with Russia.
As Flynn has stepped down as the head of the Trump administration's national security and diplomatic affairs team, confusion surrounding pending issues in Washington's national security and diplomacy, including response to North Korea's recent launch of an intermediate range missile, will likely be inevitable for the time being. As suspicions over Russia's meddling through hacking in the latest U.S. presidential election resurfaced as the cause for the debacle, controversy will likely flare up anew over whether President Trump was aware of Moscow's illegal acts and whether he is politically legitimate.
In a statement on Monday, Flynn admitted it by saying, "I inadvertently briefed Vice President-elect Michael Fence and others with incomplete information regarding my phone calls with Russian Ambassador Sergey Kislyak (in December) to the U.S." According to the U.S. Federal Bureau of Investigation, Flynn discussed with the Russian ambassador about sanctions taken by the Obama administration against Russia among other issues, but he told Vice President Fence, "I exchanged year-end greetings," the New York Times reported.
As the U.S. media raised issue en masse with Flynn's suspected inappropriate connection with Moscow and as a result Russia's intervention in the U.S. presidential election widely resurfaced, President Donald Trump was reportedly infuriated. The White House issued an urgent statement that night and officially announced Flynn's resignation.
President Trump appointed Keith Kellogg, the National Security Council chief of staff, as acting National Security Advisor. Leading candidates for Flynn's replacement include Kellogg and former CIA director David Petraeus, who is hailing from the military.
Seung-Heon Lee ddr@donga.com