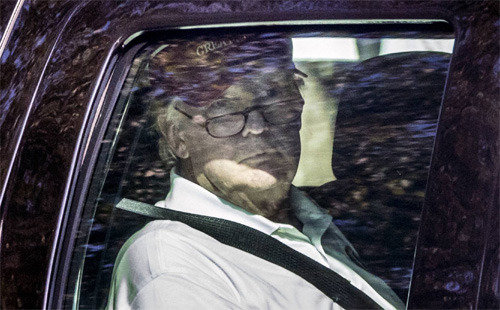 The United States is "totally prepared" to respond to threats from North Korea, U.S. President Donald Trump declared Sunday (local time). "You would be shocked to see how totally prepared we are if we need to be," said Trump in an interview with Fox News. "We're so prepared like you wouldn't believe." He has left the window open for all possible options including military actions, saying, "Will that happen? Who knows."
The U.S. president has also showed high expectations for Chinese President Xi Jinping and China, which he will visit early next month along with South Korea and Japan. Trump has boasted his "exceptional relationship" with Xi, and has expressed his anticipation on China's role in North Korea issues after China's National People's Congress ends on Tuesday. He emphasized the role of China by saying that Xi is a "good man" and China is a "big stuff" in resolving North Korea issues. "China's really helping us," said Trump, referring to that China agreed to impose the UN Security Council Resolution 2375, which limited North Korea's oil import for the first time and cut off trades with North Korea's financial institutions.
Trump has also said President Xi will have something that other Chinese leaders do not have through the National People's Congress, and he wants to "keep things very, very low key" with Xi until then. This implies that Trump is considering Xi to retain his power beyond 2022, and will execute North Korea policies after the National People's Congress ends.
parky@donga.com